Spirit, Mind, & Body Resources for Making Neurochoices
The Creation and Maintenance of Wellness by Dr. Charlotte A. Tomaino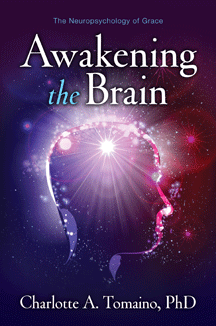 Read an Excerpt About
The Inner Jubilee Journey:
Awakening the Brain
Transform You - Transform the World
Saturday, January 30, 2016 – 9:30 am – 1 pm (includes lunch). held at Christ the King Parish in Haddonfield, NJ. Directions
This experience is for all people - parents, partners, spiritual seekers, baby boomers, and beyond - interested in learning the powerful path of rewiring the brain to create more abundant and satisfying lives. With Dr. Charlotte Tomaino as our guide, we will:
Explore the connection of science and spirituality
Understand how we may look within & let go of the past with dignity
Engage the heart & soul to reduce stress, enhance physical wellness, & expand brain function
Make room for the Spirit who calls us to transformation & empowers us to more fully make our own unique contribution toward the renewal of our world
Reflect on our own embrace of the Old Testament practice of Jubilee to which Pope Francis invites us!
Please join the wave of grace Pope Francis is calling forth as we reflect on the inner life of our soul, heart, and brain -- become a partner in expanding the future with others in 'The Year of Mercy.'
"Spirituality is the deepest and most enduring dimension of the Self, a type of human consciousness where the heart and soul are the guide and source of fulfillment."